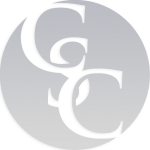 How We Can Support You
It's no secret that restaurants bleed cash, so it's not unusual to find yourself in a cash crunch. Most banks will politely say no to your request for financing — even on a short-term basis — and they certainly can't act at the speed you need. We will say yes, and provide the funds you need to maintain and/or grow your restaurant business.
A working capital loan or merchant cash advance from Clear Skies Capital may be the perfect solution to help you weather a cash flow problem, maintain normal operations and even be able to grow. We want to see you succeed, and are ready to serve as your advocate to get you the funding you need.
We understand you may need cash — quickly — for expenditures such as:
Bulk Up On Inventory:
Buy in bulk to help drive costs down. Get the necessary licenses to give your customers the full restaurant experience they expect.

Renovate Your Space:
Get your business running at maximum efficiency. Renovate and expand your space to increase capacity.

Get The Word Out:
Stay proactive and resourceful. Whether you choose traditional media, social media, direct mail, or more to get the word out, there's always a cost associated with getting your desired return on investment.

Fix It Fast:
Your walk-in cooler breaks. Your delivery truck breaks down. These are just a few costs that can hit you out of nowhere. Get the crucial funding you need to fix it without any downtime.

Pay Taxes:
Stay up to date on unforeseen taxes.

Open A New Location:
When business is good, it's natural to assume expanding to a second location is the best next step. We can help support upfront costs.