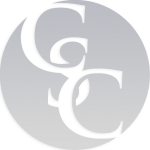 Your Complete Guide to Small Business Loans and Loan Financing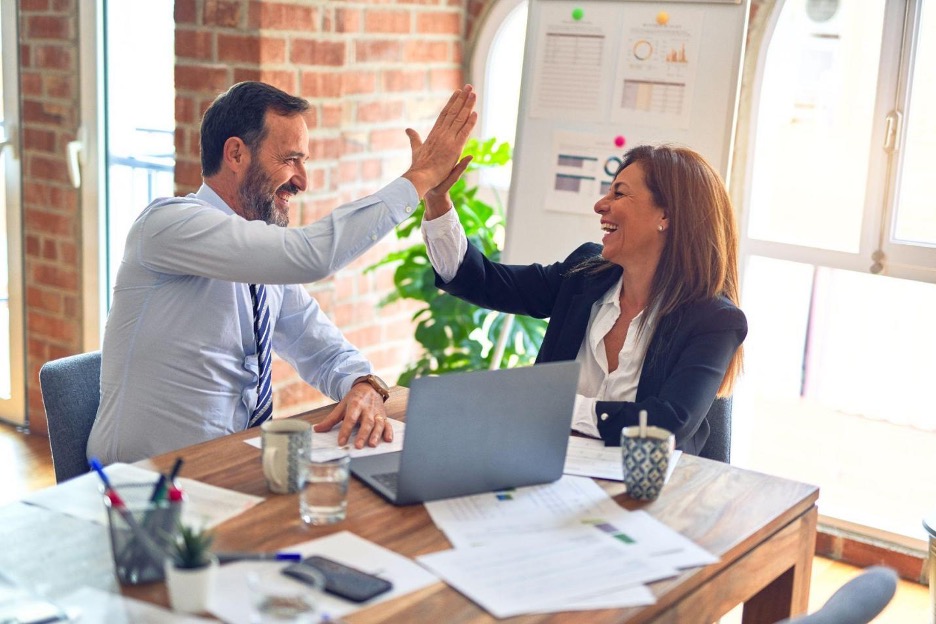 Small businesses have always been the backbone of the economy. After all, they employ almost half of the country's workforce and comprise 99.8% of the total businesses in California. Yet, they are also underserved and overlooked. For example, when they need a line of funding, banks and financing institutions typically force them to jump through hoops with voluminous requirements and high-value collaterals.
But before we start, we must define " small."
What classifies as a Small Business?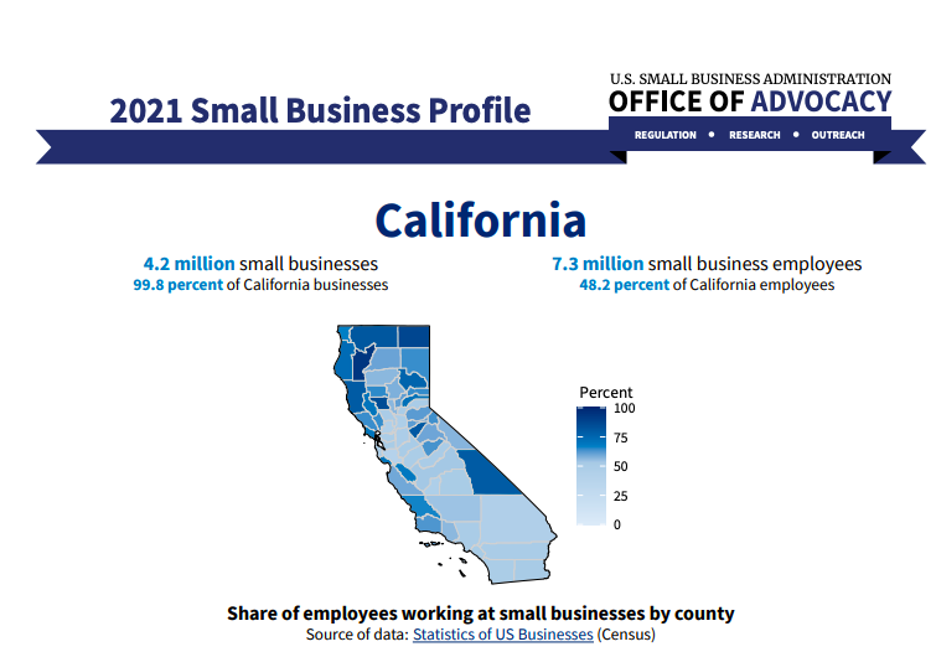 The government casts a relatively wide net in its definition of "small". For instance, your company is included in this category if you employ less than 500 workers. So, over 99% of the businesses in California, or nearly four million, are categorized as "small." However, they are responsible for more than seven million jobs, or roughly half of the workforce.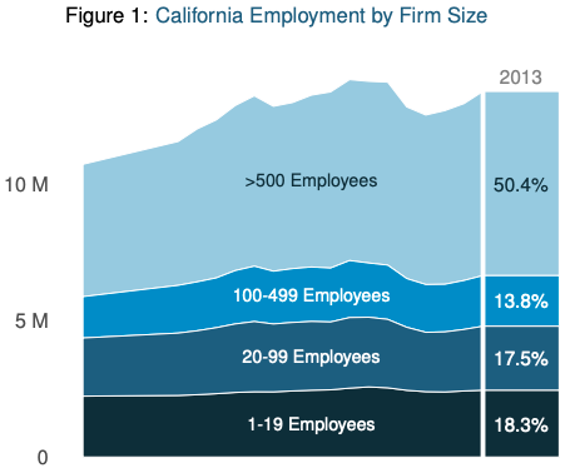 Small Business Administration (SBA) and Business Loan Application
The image shows that SMBs with fewer than 100 employees make up a third of the seven million jobs.
It's widely known that the odds are stacked against SMBs in America, as 20% of them will fail in the first twelve months for lack of funding. About a third will fold in their second year, and half will close shop by the fifth year. Finally, only 30% of the SMBs will have enough cash to survive their tenth year.
The Small Business Administration is a government agency that seeks to create an environment for SMBs to survive. However, according to the SBA, one significant handicap is their inability to get business loan application approval.
The industry the SMBs belong to will also determine the first-year failure rate.
Construction and transportation companies have a failure rate of 25% for the first year
Healthcare companies have a failure rate of about 20%
IT companies have a failure rate of 25%
Mining and quarrying companies also have a failure rate of 25%
Restaurants have a failure rate of 20%, and the percentages are shrinking over the years, which debunks the myth that they have the highest turnover ratio.
So, these are the same companies that badly needed help in terms of small business loans. Yet, lenders are reluctant to help because they are considered risky.
Top Reasons Why Small Businesses Fail (Hint: It's Not Only About Loans)
But why do they fail?
People quickly judged that small businesses couldn't hang with the big boys or that they were way over their heads.
Opening your own company is not for the weak of heart, so we would never knock anyone for trying. However, there are realities on the ground that they have to face. And small business owners have to surmount one challenge after the other to keep their heads above water.
Lack of financing – A study by the Federal Reserve revealed that more than 6 in 10 companies do not even apply for a line of funding for fear that the financial institution will deny their application. And for those who tried to submit their financing request, about 3 in 10 were eventually rejected, while another 26% received a smaller term loan than they initially requested.We would not belabor the point about the need for financing for salaries, operational costs, utilities, marketing, and even expanding their business.
Bad management – Apart from the lack of access to funding, a company fails due to the poor business acumen of the owner. Passion will only get you so far, especially when you realize that the competition proves to be stiffer than you initially thought.In most instances, the owner is spreading themselves too thin since they are doing everything. Perhaps it's more beneficial to invest in an experienced management team to handle day-to-day operations.
Expanding too rapidly – After getting a loan small business, the company opened new branches too quickly without first considering market forces. In most cases, these businesses generate a lot of buzz from their product or marketing campaigns.However, what works for one location may not work for another, mainly because the customers have a notoriously short attention span. As a result, they have to deal with secured business loans with disadvantageous terms and hefty insurance.
Location Location Location – Sometimes, failing to secure loans business loan all boils down to where you set up the business. Some businesses jump head-on without conducting a thorough market study, thinking their product alone will draw in customers. Similarly, locations with high foot traffic usually command premium rent prices.
Risky industry – Sometimes, it's not even your fault. If you belong in an industry that banks consider dangerous, it does not matter how quickly you learn to compete since the bank will still cut off access to cash. Since you cannot shift industries, the next best thing is finding a lender willing to take the risk with you.The US Bank has pointed out that cash flow problems are the primary reason why 8 in 10 SMBs fold up.And this is where Clear Skies Capital can help with our diverse range of products that we will tailor to fit your needs. We also guarantee a friendly term for our different kinds of business loans.You will get the best terms with interest rates spread in months to avoid saddling you with more debts.
The US Bank has pointed out that cash-flow problems are the primary reason why 8 in 10 small businesses fold up.
And this is where Clear Skies Capital can help with our diverse range of products that we will tailor to fit your needs.
Why Are Small Businesses Loan Applications Rejected?
As we already mentioned, the lack of access to funding is one of the primary causes of failure.
But why are banks wary about extending cash to a small business?
Inadequate documents – When you apply for a job vacancy, you must ensure that you have an extensive résumé to persuade the employer to hire you. It's the same concept when you apply for a line of funding. You must submit complete documents, including your company registration, business and marketing plan, bank statements, income and debts, and payment proposal. The lender could also ask you to present more documents, which you should prepare to supply.
Incomplete data – Concerning the first point, you need to give the bank all the necessary information surrounding your business. The bank will never provide you with cash to borrow if you cannot present a concrete recording system that proves you are in the best position to pay back your obligation.
Unsatisfactory collateral – Most banks demand collateral for the cash they extend to any company. In almost all cases, the collateral term is more valuable than the granted loan, which puts the business in a bind when they default on their payments. Sadly, bank rules are rigid regarding the collateral term regardless if you try to convince them to the best of your ability. As a result, it's nearly impossible to convince them to waive this requirement when you apply for a loan.
Bad credit score – Banks look at your ability to pay before deciding whether to lend you a loan or not. For instance, according to the NSBA, financial institutions reject 20% of applications outright because they could not reach the min credit score.Essentially, reporting bodies like Equifax, D&B, Experian, and FICO will generate the scores that will serve as the basis for banks in making decisions. The score details your operations, debts, and payment history. For example, your score is poor if it ranges between 500 and 600, while it's considered fair if you rate it between 601 and 660. Similarly, if the owner has a poor track record, it will also reflect on the business, discouraging banks from exposure.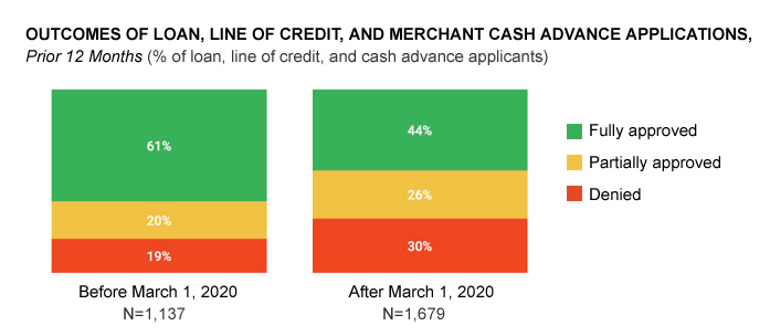 A more concerning survey, however, is that a whopping 45% of businesses were not even aware of the credit scoring system in the first place.
But it's not hopeless if you do not exceed the benchmarks of the credit reporting agencies.
Clear Skies Capital can help you even with a poor record!
Small Business Loans in 2022: How SMBs Deal With Bad Credit Score
How can a small business get a loan for a beginner?
It won't be the time to panic, even if you have a lousy record. Even if banks likely reject your unsecured business loan applications, you will learn to turn to lenders that will extend financial support.
The trick is to show them your best practices to persuade them to extend the loan amounts you need. Some approaches you can take to apply for a line of funding with your current credit standing include:
Find a co-maker who will guarantee your loan It takes enormous trust for someone to become a co-signer for your loan because they would take the debt in case of a default. In most instances, business owners turn to family members and close relatives with more financial means to absorb the hit. Of course, the co-maker must have an excellent record to increase the likelihood of approval.
Improve your business plan
Another way you can secure a small business loan is to refine your business's plan and repayment strategy to make them more convincing. The paper must show how you plan on meeting your goals and paying back your obligations in cash. The lenders are more likely to extend you a line of credit if they see that your presentation is sound. The best part is you can learn to design a strategy that will help convince financing companies to take the risk with you.
Review your qualifications
Do not be discouraged by your rating since lenders look at other factors. For instance, your years in the industry will count a lot as they speak volumes about your survival instincts. They will also consider excellent payment records, cash flow, and your existing debt load.
Extend your options
Do not let rejection destroy your hopes. If the bank denies your loan term application, shop around for some lenders that are willing to listen. SMBs might be shocked that some lenders are more pliable regarding the applicant's track record. For instance, we will tell you precisely what you need to hear to improve your application. In addition, we will help reinforce your weaknesses to ensure that you meet your business goals. In the long run, your success will be our success.
 
You might have heard "no" so often that you abandoned all hope about getting a line of funding on poor ratings.

However, Clear Skies Capital is in the business of saying "yes".
Best Ways to Improve Your Business Score to Secure a Loan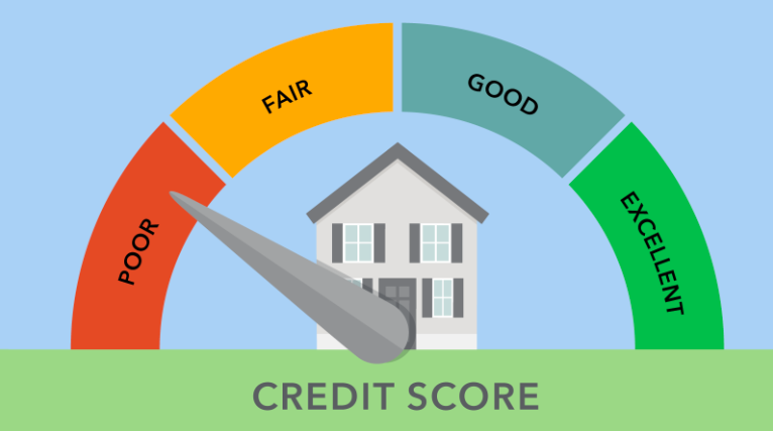 Constantly monitor your credit rating — You can obtain your score from the reporting agencies mentioned above. Getting a copy is not free, but it's vital since you must have a baseline score to determine your position. You should also review all bills and dispute any amount you find erroneous. Finally, work with the lenders to update accounts.
Manage your credit ratio — The rating bodies do not care that you have an outstanding loan since they are more interested in how you manage your ratio. If you can keep it to under 15%, your status improves, and lenders are more likely to extend you a lifeline. For example, a straightforward way to do this is to ask your credit card company to raise your credit limit.
Keep track of your payments – The lending company will go through your loan and payment history with a fine-toothed comb before they fund your project. If you settle your bills and debts on time, your credit rating will eventually increase.Admittedly, the process takes some time, and you might not have the luxury of waiting since you need an infusion of capital right now. One trick is to pay off your debts as soon as you have extra money. Don't wait for the bill to come and then decide only to settle the minimum balance.Nevertheless, if you do not have the time to improve your standing, you can still apply with us even if you have a less desirable credit record.Contact us, and we will tell you how!
Nevertheless, if you do not have the time to improve your standing, you can still apply with us even if you have a less desirable credit record.
Contact us, and we will tell you how!
What types of Business Loans Are Available To You?
Despite a poor credit score, you may still avail of the following small business loans:
Business credit cards — You can use credit cards to cover the company's overhead costs. They have less rigorous requirements, and the annual percentage rates will increase to 25%. The interest is based on the amount balance that carries over month-to-month.
Term loans – This financial instrument will allow you access to a lump sum amount, and you need to repay it for a specified period for your business loans. Each term is highly flexible and varies from one lending company to the next. The payment term may range from as short as three months to as long as five to ten years.
Line of credit – You can draw money up to a ceiling amount from the line of credit. You can withdraw funds as needed, and the interest based on the money you use. You can opt to pay the amount you borrowed first before you can get another line of funding.
Invoice factoring and financing — The factoring vendor can absorb your outstanding invoices in exchange for a lump sum amount. The vendor is now responsible for collecting your receivables while also collecting the factoring fee. In this type of financing, you use these papers as a guarantee to borrow cash. Under this setup, you would still be responsible for managing the debts owed to you.
Microloans – You can receive ready cash for as little as $500, but you can borrow as much as $50,000. There are several advantages to applying for micro-loans. For instance, the requirements are lax, the approval is quick, and the lender does not demand any asset.
Merchant advance — Although widely accepted as a business loan, it's not technically one. Under this setup, you sell a portion of your future income in exchange for a lump sum amount that the lender will give now.
How about an SBA Loan
The Small Business Administration or SBA guarantees the loan extended to small business owners. The agency tries to do this by offering several programs that reduce the risks to the lender, which then convinces them to accommodate the funding application.
The SBA loans funding program will make it easier for small companies to receive business financing.
You can choose from any of the SBA loans funding mechanisms:
7(a) Business Loans – This type will cover a portion of the total funding amount, including the limit fees and the ceiling interest rate.
504 Business Loans – You can use this SBA package to get fixed-rate funding to buy or repair equipment, real estate, and assets.
Micro-Loans – You can secure a line of funding from the SBA guarantee worth $50,000 to kickstart your business. These micro-loans are the best small business loans for startups, regardless of whether they run by men, women, and other marginalized sectors.
If you have shopped around and can't find any funding circle willing to extend funds, then your best route is to go through SBA loans.
Clear Skies: Helping You Get Funding for a Business Advantage
Unlike other lenders, Clear Skies does not discriminate against companies with bad credit ratings and outrightly rejects their cash assistance applications. We also made our online term loan quick and simple for a company to apply for funding to get a business advantage. In fact, we have extended financing to outfits given up for dead by banks. We also ensure a seamless application process and quick turnaround when you apply for our business loans. We only need your concrete plan, so we can assess your ability to settle your loan small business.
Once we think that your concrete plan is viable, you can choose from the following financing options:
Term loan
Microloan
Merchant advance
Small business loan
If you are clueless about the kind of small business loan ideal for you, our friendly officers will gladly explain each financial instrument to shape your decision. Regardless of your choice, we will customize a loan package for you that considers your current financials and future potential. We believe in you even if nobody else does.
How Can I Apply for a Small Business Loan in 2022?
Are small business loans hard to get?
We have set up a system that makes it seamless for businesses to apply for a financing loan. You may go to this page and write personal information and some details about your business. We guarantee the confidentiality of your information on our highly secure portal. We also do not share private client details with third parties. After submitting your financing application, we will evaluate your papers and reply after 24 hours to brief you on the next steps.
Do not fret. We don't practice demanding processing fees or documentary charges from our clients to secure financing. As a result, the entire application process for business loans is free.
The best part is that you have no obligation to move forward, even if we have already approved your application. You can back out anytime, and we won't hold it against you. We are still happy to welcome you with open arms if you want to partner with us in the future.
Here at Clear Skies, our primary aim is to give you a much-needed lifeline when you feel that everyone else has abandoned you.
Don't delay any longer! Contact us for funding or loan assistance to get your dream back on track.
Read more about Small Business Loans here:
Attention all women entrepreneurs! Are you ready to unlock your [...]