There comes a time when business owners will need some external financial assistance. It can be for various reasons such as advancing the business or helping in keeping it afloat. Financial assistance can be acquired through multiple means, with loans being the most well-known method. But getting loan approval can be a lengthy process, and time may not be on your side.
Good thing there are other ways of getting this much-needed assistance. One such way is through Merchant Cash Advance.
Merchant Cash Advance
A merchant cash advance (MCA) is just as the name advertises. It is a form of business financing that lets a business sell future profits in exchange for money upfront. The cash advance from an MCA is based on the credit card sales of a company. The better sales and projection, the more likely it is for a company to be approved.
Although similar, an MCA is not a loan, since it is quite literally an advance on your potential income. You are essentially borrowing your own money, with the caveat of paying for the MCA provider's assistance.
Once approved for an MCA, the advanced amount is deposited directly into the business account. This process may take from a few hours to a number of days, depending on certain factors. This way of financing a business is more convenient for those who need an urgent financial boost.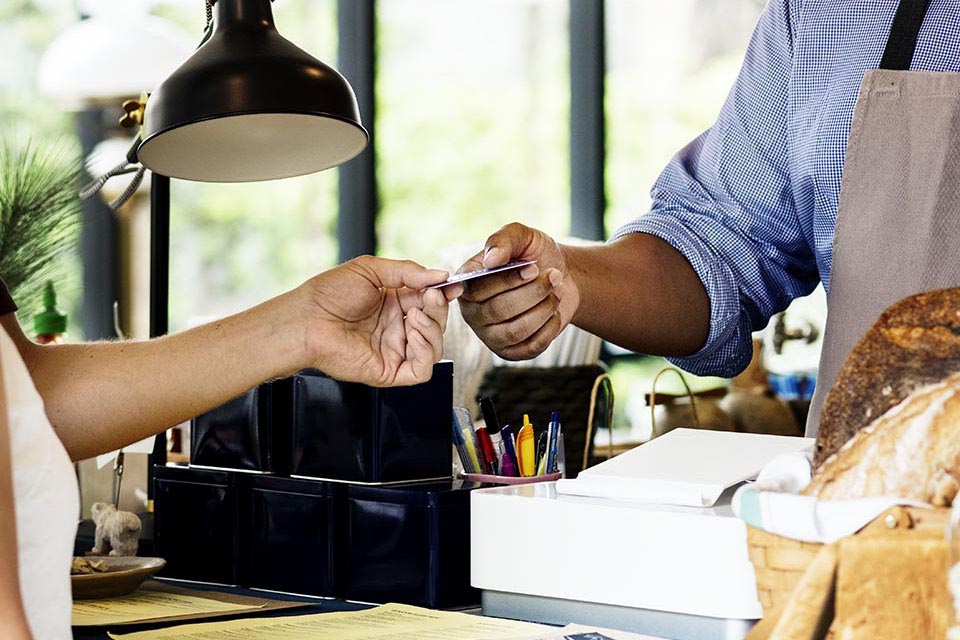 How does it work?
As the business owner, there are a number of things you need to consider before going for a merchant cash advance. Most significantly, you need to take note of the factor rate. This rate is typically 20% – 40% of the advance amount. If a business takes out $10,000 with a 40% factor rate, a total of $14,000 will need to be given back.
Under this bracket is the holdback amount you'll be owing to the MCA provider. The holdback depends on different factors and can be decided or negotiated between the provider and the business owner. Some deciding factors include the advanced amount, the time span for repayment, and monthly credit card sales.
The holdback percentage is the amount retained by the MCA provider through credit card transactions. Both parties can agree on a certain holdback percentage which will be deducted from the total credit card sales made in a month. If the business goes through a "slow" season, then the amount of money deducted from the account will change according to the corresponding percentage. For example, if the arrangement is 10% per month, and this month's credit card transactions amount to $10,000, then the MCA provider holds back $1,000. This arrangement continues until the advanced amount is completely paid off.
How do I apply for Merchant Cash Advance?
From start to finish, this process may take as little as a few hours to as long as a few days. It is entirely dependent on the current state of the business, as well as the deal struck between the two parties. But applying for an MCA is still quicker and easier than applying for traditional loans. MCA application can be done in these few steps:
Submit application. All you need for this are your usual business credentials: social security number, tax identification, business licenses, etc.
Paperwork. Present the MCA provider with proof of your legitimacy. These providers still aim to make their own money and will require assurance that you will pay the cash you take. The paperwork you might need is credit card reports, bank statements, as well as other business-related documents.
Approval. As previously mentioned, the approval of an application varies depending on several factors. This stage can take as little as 24 hours before confirmation.
Setting up a credit card account. Although inconvenient, you may be asked to transfer to a new credit card processor. But this is a necessity, therefore it's better to finish this as quickly as you can. This process helps the MCA provider give you access to the money a lot faster.
Review the terms. Before signing off on any final papers, make sure the terms and conditions involved are ones you can fulfil. Take note of the holdback and repayment rates of the arrangement, and see if those terms are doable from your perspective.
Completion. The money you requested will be deposited into the credit account established, and the repayment through credit sales automatically begins.
Is a Merchant Cash Advance good for your business?
Subjectively speaking, there is only one reason why a merchant cash advance is not ideal for your business: your company does not do business with credit card transactions. Although businesses that operate on a cash-only basis are far and few between, they still exist. Since MCAs take their payments from a company's credit card sales, a cash-only business applying for an MCA is pointless. That is unless the company is willing to change its transaction methods.
Alternatively, there are many reasons why MCA is the best choice for your business. Here are a few:
Hassle-free. A merchant cash advance is most advisable for businesses that deal with multiple credit card transactions. It presents less hassle to the business owner regarding payments, as it is done automatically until the owed amount is paid in full.
Quick and easy. This method of acquiring financial assistance is a good option for companies in need of quick help. For instance, your company might be in dire need of new equipment, a budget for marketing events, or help in tiding the company through a tough month. Since the repayment structure is taken through the company's credit card sales, the deducted amount will adjust according to your business profits.
Bad credit. Another reason to use an MCA is undesirable credit. A merchant cash advance is less strict than loans are when critiquing credit history. All you need is to have frequent credit card transactions within your business to help pay for the cash advance.

Interested in applying for an MCA?
Clear Skies Capital can help with that! Our team can help your small business flourish and profit by offering you refreshing deals, unlike traditional lenders. Contact Clear Skies Capital now to discuss your situation with our expert teams. Let us help you!