Running a restaurant is one of the most difficult business ventures. Even during the best of times, the competitive nature of the restaurant industry makes it difficult for many restaurant owners to see consistent cash flow — and as we all know, many restaurants did not survive the pandemic, and those that did are still dealing with challenges.
Here are some sobering statistics from the National Restaurant Association's State of the Industry Report 2021:
From 2019 to 2020, sales plummeted 19.2%.
The industry ended 2020 with sales that were $240 billion below pre-pandemic forecasts.
As of December 1, 2020, more than 110,000 eating and drinking places were closed temporarily or for good.
The restaurant sector finished 2020 nearly 2.5 million jobs below its pre-pandemic level; at the peak of initial closures, it's estimated up to 8 million employees were laid off or furloughed.
While 64% of customers say they would rather sit in a restaurant with traditional table service than order through a tablet or smartphone, many restaurants have invested in technology to allow ordering via apps and added contactless or mobile payment options. For restaurant owners trying to "reboot," small business restaurant loans may be a great option to move forward as demand for eating out surges.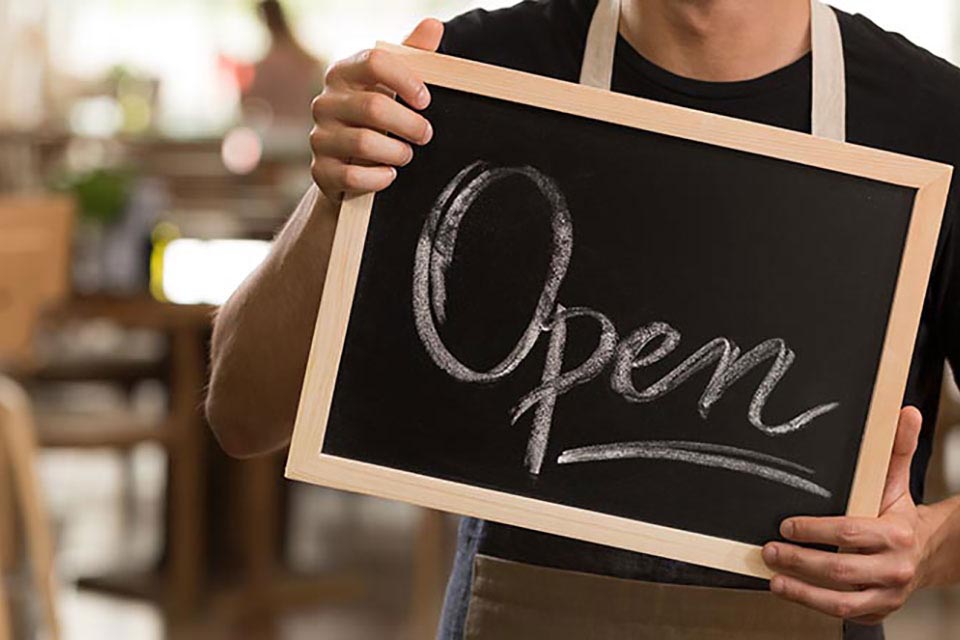 Uses For Small Business Restaurant Loans
There are many things restaurant owners can do with small business restaurant loans, including:
Partner with new vendors
Upgrade by purchasing new equipment
Stock up on inventory such as kitchen supplies
Keep your restaurant well-staffed
Take care of employee payroll
Invest in new marketing efforts
Work with a reliable lending partner like Clear Skies Capital
Why Clear Skies Capital?
Traditional lenders such as banks are often not willing to work with restaurant owners due to the uncertain nature of the business. For many years, we at Clear Skies Capital have supported restaurants that need alternative funding solutions — giving them that sought-after "yes" after many have been turned down by traditional lenders. We are here when the economy is strong, and we are here when the economy is recovering like it is now. Our commitment is to do all we can to help restaurants survive short-term financial setbacks — and we've been the difference between coming out stronger on "the other side" and having to close up shop for countless owners.
The Takeaway
People are excited to be out and about again, and eating at restaurants is one of the top things they missed during the pandemic. That means now is the time to put your best foot forward — and a lack of capital shouldn't be what stops you from taking advantage of the opportunities before you. If a small business restaurant loan sounds like an attractive option for you, we invite you to contact us to discuss your situation and see how much you qualify for. You're under no obligation, so why not give us a call or apply now.