Like all other businesses that rely on face-to-face contact, the dental industry suffered in 2020 and is seeking to rebound this year. Vyne's State of the Dental Industry Report 2021 surveyed 400 dental practices across the country to get their input on five focus areas: impact of 2020, hiring and the economy, technology, industry, and overall practice outlook.
Let's start with the good news: 86% of practice leaders are confident or very confident in their practice's future, and just 8% said they may consider selling this year. Top challenges include patient volume, hiring and staffing, and industry updates and regulations. Surprisingly, only 17% said they will likely invest in practice management technology, and almost 40% are not sure what they plan to invest in technology—but the top three reasons for seeking new software are to reduce paperwork, modernize the office, and lower costs of current software solutions.
Staying Ahead of The Competition
As more people are vaccinated and life begins to go back to "normal," many dentists may find themselves competing for patients. Whether you're running a traditional dental office, an orthodontic center, or a dental supply company, there are a lot of aspects of the business that can help keep you ahead of your competition:
Keeping your practice up-to-date with the latest technology and equipment
Employing trusted dentists and hygienists
Marketing your business to grow your customer base
Expanding your practice to handle your growing customer base
Managing everyday overhead expenses
What is the common denominator for everything on that list? Money! There is a cost associated with each item. Many dentists may not have cash on hand to make all those things happen—and they may feel going to a traditional source for financing like a bank is a lost cause.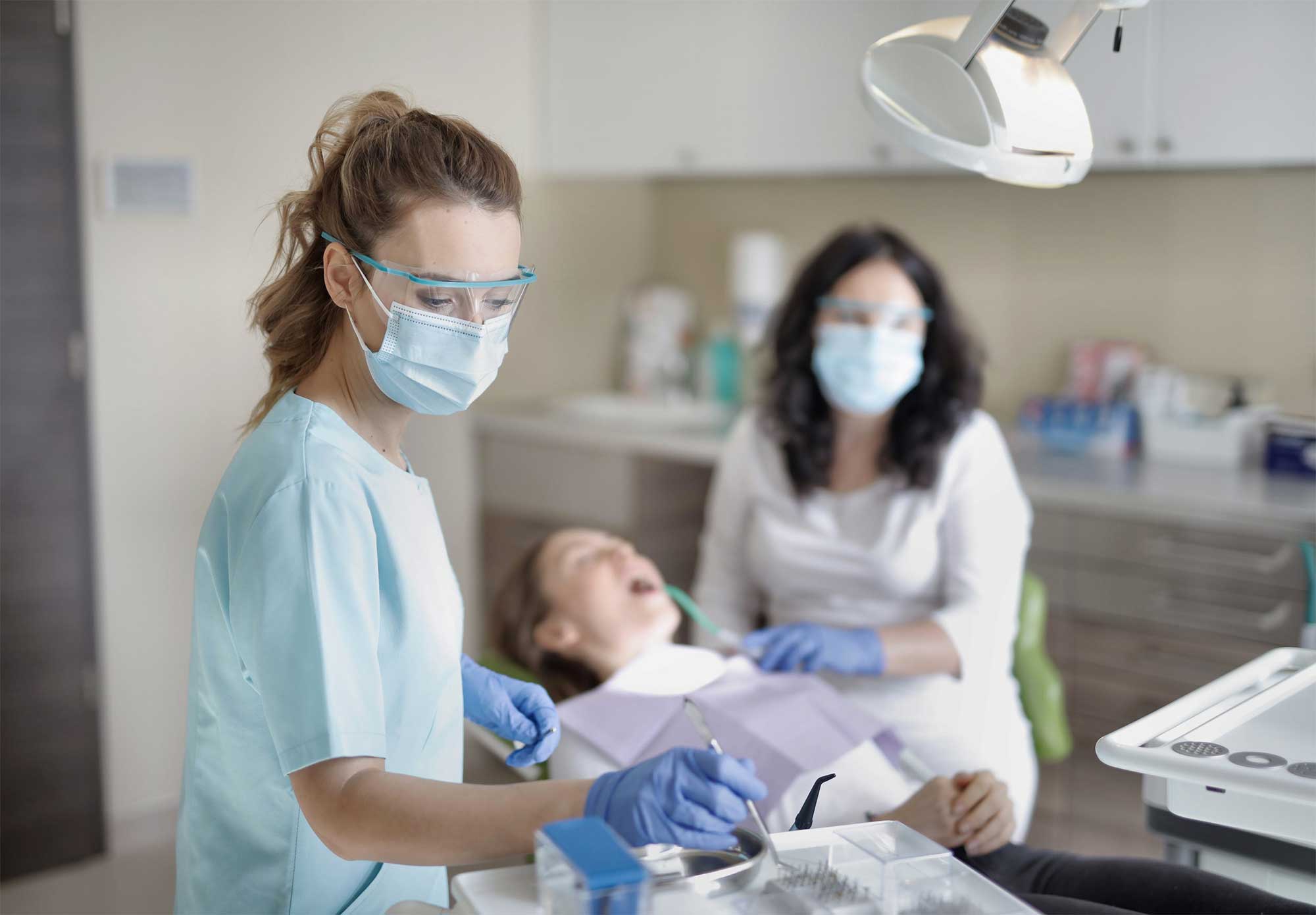 The Alternative Financing Option
While we certainly can't extract teeth or do root canals, Clear Skies Capital focuses on financial health; we help dental practices like yours overcome the challenges presented by bank financing — offering small business loans for dentists to help your practice grow and thrive. There are many reasons why we may be the right choice for you, and here are just a few:
Less-than-perfect credit is not a problem.
We offer flexible terms up to 48 months with fixed, biweekly payments, and interest rates.
Our streamlined funding process includes very little paperwork.
Our funding decision isn't linked to credit card receipts.
You can be approved within 24 hours and have 24-hour access to funding.
The interest on your loan is tax-deductible.
You'll benefit from excellent customer service.
The bottom line is this: unlike banks, which are often in the business of saying "no," we're in the business of saying "yes." We want to partner with you to support your growth, and our financing options offer multiple ways to support you on your journey. From acquisition to expansion, we can deliver on:
The Takeaway
If you're a dentist, you must remain competitive to retain existing patients and get new ones through the door. Not having access to capital shouldn't be an excuse to remain stagnant. CSC has worked with many dentists, so we'll be delighted to share our expertise while investigating your financing alternatives with you. Why not schedule a free consultation?