In an ideal world, you'd have a credit rating that would allow you to secure a business loan that charged as little interest as possible. Unfortunately, this is not always the case. Small businesses, start-ups, and young entrepreneurs with bad credit need to explore every possible avenue to improve their ratings. And as daunting as it may seem, there are options out there that will allow you to not only get the financial assistance you need fast; but you'll also be able to access cheaper funding in the future.
Reasons You May Have Bad Credit
It can be easy to end up with a bad credit rating, but it takes time, effort, and sheer determination to reverse it. Failure to pay your credit card bills and repayments on business loans will negatively impact your credit score. In fact, approximately a third of your credit score is directly related to your payment history. Future lenders will be reluctant to finance you if you have a record of poor repayments.
The situation can be even worse if you have collection accounts. These are incurred when small businesses default on a debt for a time. The person with the debt then sells the debt to a collections agency. This is listed on the business's credit report as being "in collections". It has a tremendously negative impact on the business's credit rating and can remain on the report for as long as seven years. Filing for bankruptcy also gives you a bad credit rating and should only be done as a last resort.
Being on the wrong side of civil judgments is another way that your credit rating can suffer. This happens when a court rules against you or your business and is related to losing a lawsuit that's been filed against you.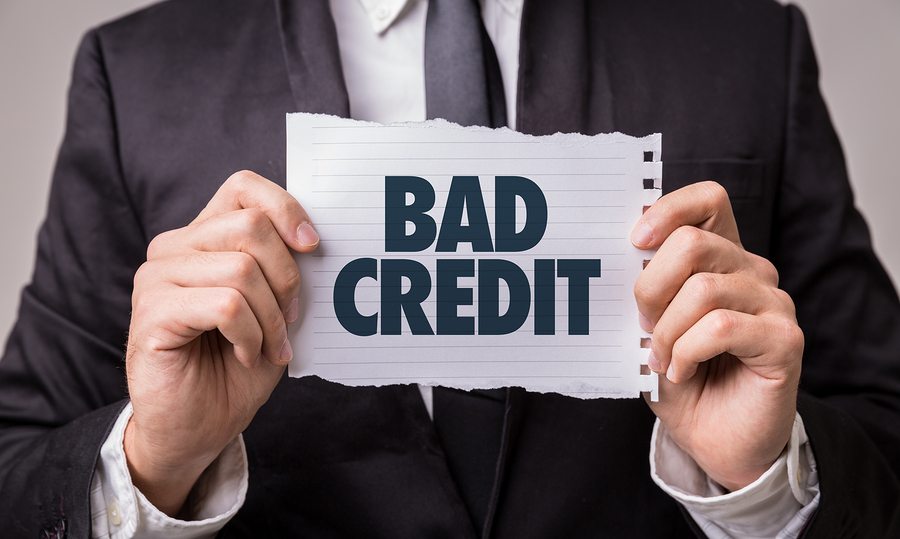 Reasons for Needing Finance Quickly
We've all experienced an emergency at some point in our lives, and small businesses are not exempt. It's not unheard of that a situation may arise where you need financial help, and you need it fast.
Unexpected repairs, for example, can put businesses that rely on machinery and equipment under enormous financial pressure. The repairs will invariably be expensive but necessary, and they need to be done quickly. The downtime experienced while waiting to fix vital equipment can cost a business dearly. Clear Skies Capital can help in times when you need cash quickly for emergency repairs.
Wages are something that can never wait. Even if your business has had a run of bad months with little cash coming in, your employees still need to be paid. It's times like these that you need access to bad credit business loans quickly.
Mortgages and leases are fixed expenses that must be met regularly, and on time. The last thing you need is for your business to lose its workspace. Sometimes, however, you can find you just don't have enough money to cover these costs, and you require funding fast.
Everybody knows that the taxman just won't wait. Sometimes you may need a business loan fast to pay your taxes, thus preventing the IRS from putting a tax lien on the business.
We hope this has given you a little background on some of the reasons you may need fast business loans. Remember, even if you have a bad credit score, you do still have ways to secure your business funding fast. Clear Skies Capital will be happy to help with any further questions you may have. Speak to one of our approachable loan experts today.
Talk to Us Today
Clear Skies Capital can help with the timely injection of cash for your business. While we definitely encourage you to fix your bad credit rating, you can take comfort in the fact that you can still get a quick business loan. Unlike banks and other traditional lending institutions that require time to process your information, we act fast to cover your immediate expenses in all kinds of emergency scenarios.
Plus, if you have a bad credit rating, the chances are that traditional lenders will reject your loan application anyway. Many financial institutions will expect a credit rating of over 670 even to get pre-approved. And that's even before a cash-flow analysis is carried out.
We specialize in helping small businesses with bad credit ratings. With our help, you can have your loan application approved in as little as three days, or in some circumstances, within twenty-four hours. Contact Clear Skies today and tell us how we can help.