According to the Construction Intelligence Center (CIC), the pace of expansion in the global construction industry will average 3.7 percent annually from 2018 to 2022. In real value terms, global construction output is forecast to rise to $12.4 trillion in 2022, from $10.4 trillion in 2017.
In the U.S., those who seek to map out 2018 and beyond are seeing a number of trends shaping the construction industry, according to Construction Dive: more resilient projects, like raising streets in Miami and building earthquake-resistant skyscrapers in California without rebar; a labor shortage; an increase in offsite construction; more investment in public transportation; the rise of technology and automation; new policy regulations affecting businesses, such as mandated safety training for construction workers in some jurisdictions; giant companies — like Marriott and General Electric — expanding spaces, following in the shoes of Google, Apple, and Amazon; and AR/VR, wearables, and drones transforming job sites.
Why Working Capital Loans?
While the CIC believes investor confidence will remain buoyant in 2018-2019, monetary policies are expected to tighten in major markets and start to push up the cost of borrowing. Combine that with banks' historical reticence to lend to construction companies and contractors — something fueled by the implosion of the real estate market from 2007 – 2009, during which many providers of traditional financing took a beating.
Even if banks show an interest in making a working capital loan, the process typically takes at least 30 days — which does nothing to help construction companies and contractors take advantage of immediate opportunities or get out of short-term jams. Alternative lenders like Clear Skies Capital (CSC) can often provide funds within one business day — quite a difference.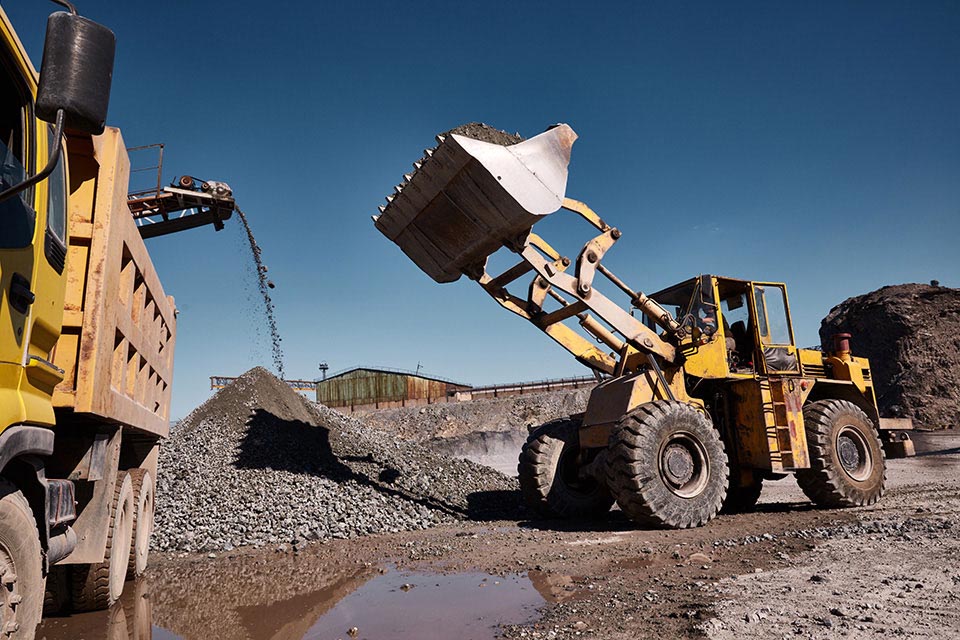 The Alternative Financing Situation
CSC provides construction business loans to construction companies and contractors that can be valuable for countless reasons, including the following:
Making Payroll — Ensure employees are always paid on time, even when it can be several months before invoices are paid.
Ramping/Staffing Up for New Jobs — Never have to turn down an opportunity because of concerns about being able to foot the bill to gear up for it.
Purchasing Raw Materials — Gain the ability to purchase materials upfront without stressing, even though it can be months before payment is received.
Paying Taxes — Make sure Uncle Sam receives on-time payments without having to cut back in other areas.
Buying Equipment — Ensure team members have the right tools for the job, which includes investing in new technology as appropriate.
CSC is in the business of helping construction companies and contractors overcome the challenges presented by bank financing — offering options to help them grow and thrive. Why do so many of them choose us for business loans? Here are just a few reasons:
Loans are available from $5,000 to $1 million.
Just $12,000 in monthly deposits is required.
500+ credit scores are eligible — and less than perfect credit is not a problem.
You only need 4 months in business.
You'll enjoy a streamlined funding process that includes very little paperwork.
You can be approved within 24 hours and have 24-hour access to funding.
The interest on your loan is tax-deductible.
You'll benefit from excellent customer service.
The bottom line is this: unlike banks, which are often in the business of saying "no," we're in the business of saying "yes." We want to partner with you to support your growth.
The Takeaway
If you're in the construction industry, you know it's important to maintain a healthy cash flow to be able to accept new jobs and remain competitive. Not having access to capital shouldn't be an excuse to remain stagnant. CSC has worked with many construction companies and contractors, so we'll be delighted to share our expertise while investigating your loan alternatives with you. Why not schedule a free consultation today — so you can discover how much you qualify for?