Most people have some familiarity with personal auto loans, and while there's quite a bit of overlap when you move into the area of business auto loans, there are some differences to be aware of, too.
Business Auto Loans
An auto business loan is, in essence, a form of equipment financing; you access low-cost capital to purchase cars or trucks, and they function as collateral for the loan. As a result of this self-collateralizing setup, it's typically much easier to find a business auto loan without making any personal guarantee requirements, and the loan usually will have a lower interest rate than an unsecured business loan.
Loan terms will vary by lender, with some allowing you to finance the full price of the vehicle and others requiring a down payment. Repayment terms will be similar to what you would find for a consumer auto loan, typically up to 72 months.
One thing that differs from getting a consumer loan is that your loan terms will likely be based on your business credit history rather than your personal credit history—since it's your business that's borrowing the money. If you're just starting your business, so you don't have a business credit history, you may be asked to provide a personal guarantee.
Required Documents
The documentation needed to secure a business auto loan will be different than what you're asked for when purchasing a personal vehicle. You may be asked to provide:
Proof that you own the company, e.g., business license and registration, partnership agreement, articles of incorporation, etc.
Your employer identification number, bank statements, tax returns, profit and loss statement, cash flow statements, and balance sheet.
A business plan showing why the vehicle is necessary and how the loan will be paid back.
As previously noted, if you don't have much of a business credit history, you may also be asked to provide your Social Security number, personal tax statements and bank statements, and other proof of your personal income and creditworthiness.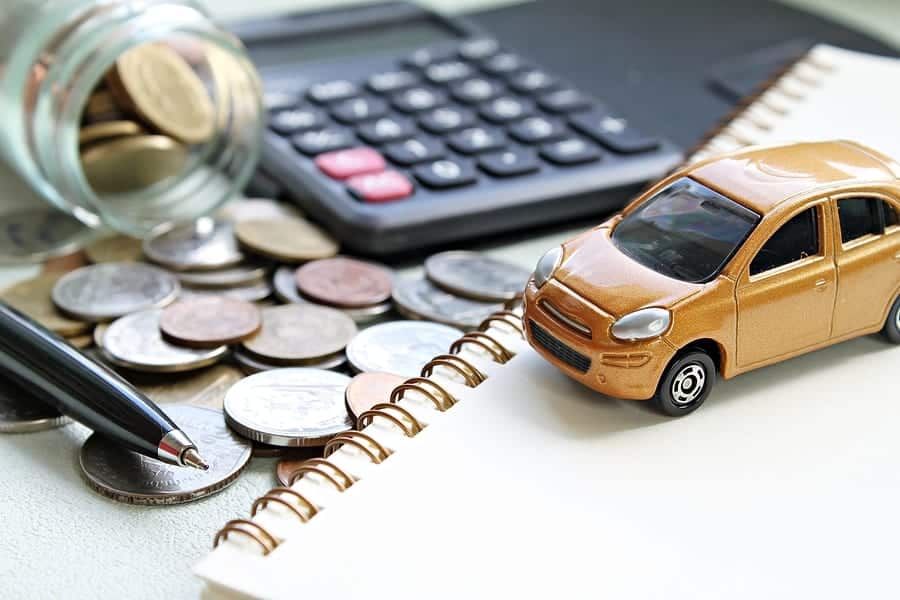 Business vs. Personal
You may want to consider insurance costs before you decide to purchase a car through your business, since vehicle insurance can be almost twice as expensive for business auto, compared to personal auto insurance. Also, be aware the IRS expects that business vehicles will be used for personal errands and trips sometimes—so you should keep track of those miles to be able to determine the percentage of the time the vehicle is used for business. If you say you use a business vehicle 100% of the time for business, it could raise a red flag and even trigger an audit.
How to Apply
Once you decide you want to move ahead and secure a business auto loan, you can shop around to find the best rate and terms. If you lack the required business credit history and your personal credit score isn't the best, you may want to consider an alternative lender like Clear Skies Capital. We pride ourselves in saying "yes," even after you may have heard "no" a few times.
After you share your auto needs with us, you'll get your answer fast, within four hours, and the funds within 24 hours of approval. We offer a flexible repayment structure, too.
The Takeaway
Make sure not having wheels doesn't make your business run out of gas. If such a business loan sounds like an attractive option to you, we invite you to contact us to discuss your situation and see how much you qualify for. You're under no obligation.
Want to discuss business auto loans with experts who've helped countless owners over the years? Contact Clear Skies Capital at 1-800-230-9822 or visit us online to learn more.