Despite the challenges caused by labour shortages and supply chain disruptions, the construction industry is poised for strong growth for the rest of this year and into 2023. This optimism is driven by the strong performance of the residential segment and anticipated growth in the non-residential segment due to the $1 Trillion Infrastructure Investment and Jobs Act. Will your company be able to share in the wealth? If your answer to that question is "I'm not sure," perhaps because of cash flow issues, the secret to turning it into a "yes" maybe a construction company loan. Here is some information about these financing vehicles.
What are construction company loans?
A construction company loan is a short-term loan designed to finance building a residential or commercial structure from the ground up. Unlike mortgage loans, which are secured by property and land, construction loans are secured by land only. Other differences include the fact that the loan proceeds are disbursed in a number of draws throughout the construction project rather than a single lump-sum payment and the repayment terms are much shorter, sometimes as short as six months.
What types of construction company loans are there?
There are four different types of construction company loans:
Construction-only loan. This loan's proceeds only go toward the construction of a property.
Construction-to-permanent loan. This loan combines a construction loan and a traditional mortgage and is often called a single-close construction loan.
Renovation loan. This loan is intended to provide financing for the renovation or expansion of an existing property.
End loan. This loan is a long-term mortgage that is used to repay a previously acquired construction loan.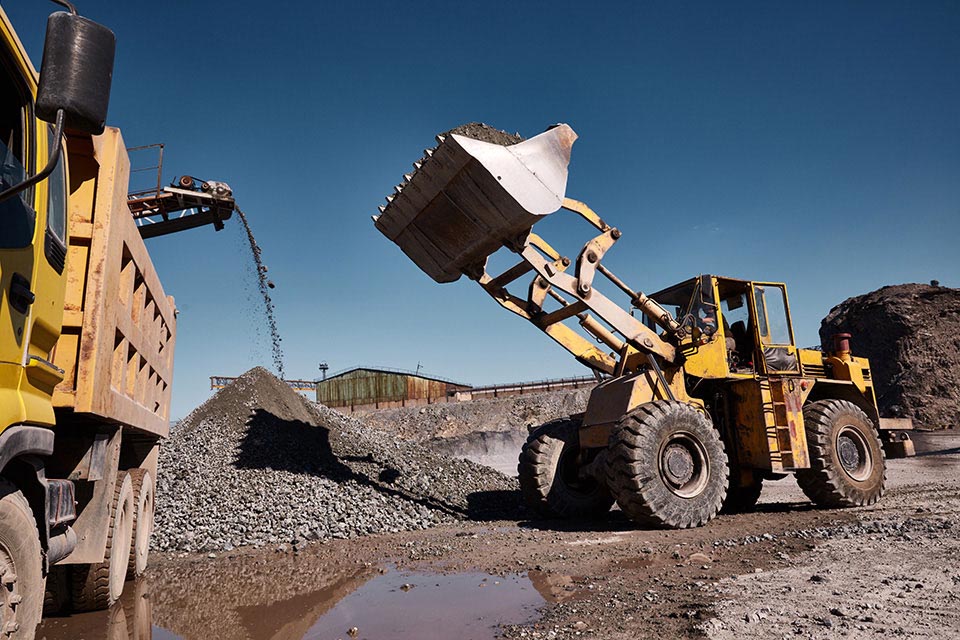 What do construction company loans cover?
Construction company loans can cover a variety of expenses relating to building commercial and residential properties. This includes everything from land acquisition, labour and construction materials to professional fees, subcontractor fees, landscaping and more. Even training new employees, replacing damaged supplies and creating new marketing materials are appropriate uses of loan funds. Two things they do not cover are home décor and furniture—and some lenders may not provide financing for condominiums.
How do construction company loans work?
Lenders typically require a down payment of up to 20% before issuing a construction company loan, since there is no existing property to secure it. Funds are released based on a disbursement schedule, and interest only applies to the amount actually drawn. Repayment is typically an interest-only payment. 
What do you need to qualify?
Different lenders will have different qualifications, but you will have the best chance of being approved if you have a credit score of at least 620 and a low debt-to-income ratio. 
Is a construction company loan right for me?
Only you know the answer to that question, but securing a Small Business Loan can help you prepare to face the ups and downs of business as well as ensure you're able to quickly respond to new opportunities that come your way. It's also fairly common for initial deposits and progress payments to not perfectly align with project demands or upfront costs, machine repairs and upgrades, materials, employee wages and unexpected expenses to exceed cash on hand. A construction company loan can fill the gap.
The Takeaway
As the owner of a construction company, securing financing to ensure you have the necessary resources to be successful is a great strategy to build your business. Unlike traditional lenders like banks, whose application and approval process can be cumbersome and often end with a "no," alternative lenders are in your corner and focused on helping you make your business dreams come true.
If you have any questions about how to secure a construction company loan, give Clear Skies Capital a call at 800-230-9822. You may be pleasantly surprised at what you qualify for.