According to the national restaurant association, in 2017 the restaurant industry was the second-largest private-sector employer, providing jobs and careers for about one in 10 working Americans. However, restaurant operators faced a challenging business environment, something that's par for the course in this highly competitive industry; studies by Professor HG Parsa, chair of the Department of Foodservice and Lodging Management at the University of Florida's Rosen College of Hospitality Management, report that 59% of hospitality facilities fail in their first three years.

As we begin 2018, restaurants will be faced with sparring with federal and local governments over labor issues; needing to develop personalized advancement programs to retain coveted employees; catering to Baby Boomers after years of going gaga over Millennials; keeping up with advancements in technology; dealing with off-premise trend; and exploring the next health frontier: lower-intensity, gut-friendly menu items.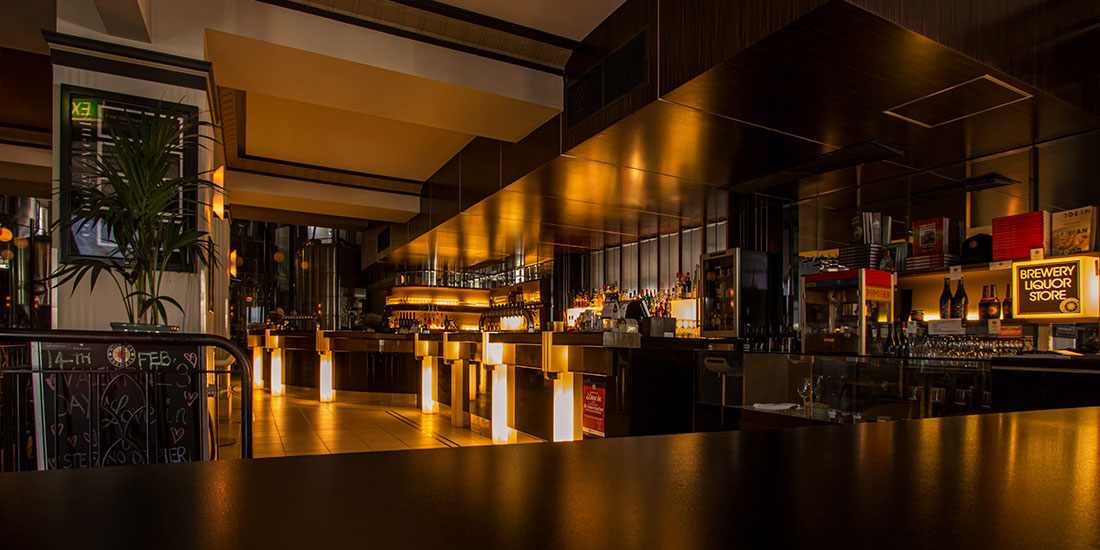 In addition to their relatively low success rate, restaurants may find it hard to come by small business loans due to three major problems most of them face: operating expenses that are too high in relation to gross sales, poor accounting and inventory control processes, and failure to review key financial statistics to make timely adjustments. And, there are plenty of reasons why a restaurant might need an influx of cash.
Reasons for Restaurant Small Business Loans
Restaurant owners may seek small business loans for a variety of reasons, including:
Covering license payments — liquor, health and safety, music
Marketing and advertising for any events, effectively attracting a larger number of customers, and/or promoting special events, deals, and menu items
Opening a new location or expanding an existing space to meet demand and reduce wait times
Renovating to keep the restaurant modern, clean and appealing to customers
Menu R&D (adding, removing or changing) to draw in new customers by enticing them to want to try updated cuisine
Purchasing new kitchen equipment or a POS system to improve efficiency and the restaurant's ability to handle a higher volume of customers
Building up inventory to support being open for more hours, such as deciding to start offering breakfast or staying open later to accommodate the local bar crowd
Boosting cash flow to help better manage unexpected business expenses or slower seasons without it affecting the restaurant's ability to handle day-to-day operations
The Alternative Financing Situation
Clear Skies Capital is in the business of helping small businesses like restaurants overcome the challenges presented by bank financing — offering them options to help them grow and thrive. Why are we the right choice for restaurant owners? Here are just a few reasons:
No problem if you have less than perfect credit (we have programs for all types of credit scores)
We offer flexible terms up to 60 months with fixed payments
We also offer deferred and seasonal payment programs as well
Enjoy a streamlined funding process that includes very little paperwork and very little time
Our funding decision isn't just linked to credit card processing receipts
You can be approved within 24 hours or less followed by 24 to 48-hour access to funding
"True Business Loan" – the interest is tax deductible and tax code section 179 for equipment financing
You'll benefit from excellent customer service
Benefit from startup financing
No prepayment penalty
No hidden fees
The bottom line is this: unlike banks, which are often in the business of saying "no," we're in the business of saying "yes." We want to partner with you to support your growth.
The Takeaway
If you own a restaurant, now is the time to expand or enhance your business to cater to your target demographic as well as ensure today's trends — like off-premise dining — don't pass you by. Not having access to capital shouldn't be an excuse to remain stagnant. CSC has worked with many restaurants, so we will be delighted to share our expertise while investigating your loan alternatives with you. Why not schedule a free consultation by applying us today?