Merchant Cash Advance
Clear Skies Capital offers merchant cash advances from $5,000 to $1 million.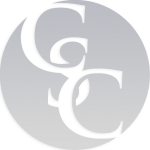 How We Can Support You
If you accept credit cards as a form of payment, you can take advantage of a unique option that allows you to access cash now by selling a portion of your future credit card sales. This is a fast, flexible and reliable way to get the cash you need for your business using fluctuating repayment structures.
This product is highly customizable and ideal for seasonal business owners in high or low times. Best of all, the funds can be used as you please — for inventory, payroll, taxes, equipment, advertising, renovations, remodels, taxes, moving locations, and anything else your business needs.
Gain access to the lifeblood of any small business — courtesy of the team at Clear Skies Capital.
Easy Qualification Process!
Our qualifications are refreshingly different from those of traditional lenders.