Equipment Financing
Clear Skies Capital offers equipment financing from $5,000 to $1,500,000 with monthly traditional payments.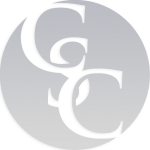 How We Can Support You
Whether you just signed a contract requiring an equipment purchase, need to upgrade and replace obsolete equipment to keep up with the competition, or seek to expand your business with more equipment — you may find it advantageous to preserve your capital and finance your equipment. Plus, purchasing equipment may help from a tax benefit perspective as well.
When you finance your equipment, you join the ranks of approximately 80% of small businesses in the U.S. who choose this option — understanding that cash is king. We'll work with you to customize a solution that fits your goals, using our 20+ years of experience partnering with small business owners just like you.
Get the equipment you need when you need it — with a little help from Clear Skies Capital.
Easy Qualification Process!
Our qualifications are refreshingly different from those of traditional lenders.