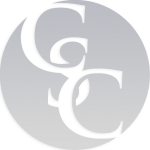 Equipment financing from Clear Skies Capital can be available as quickly as within one day of your application
Equipment financing is a type of funding that provides businesses with the necessary capital to buy the equipment they need to get the job done. We at Clear Skies Capital can provide you with the equipment financing you need to purchase the small business machinery or technology for your business. The assets you buy will act as security for the loan. Provided that the loan repayments are made regularly and on time, you will be able to continue to use the equipment and will profit from the increase in productivity it brings. Thus whether its medical equipment or construction we are ready to help.
Why Would My Business Need Equipment Funding?
As a growing company in today's market, it's important to keep up and make sure you have access to the latest tools. This can mean the difference between your enterprise succeeding or failing. However, machinery and other equipment can be costly, and purchasing it can block up your much-needed working capital. It's worthwhile considering equipment financing to fund your current equipment needs, whether you're a start-up with very limited capital or an established company making do with older equipment.

How Can Clear Skies Help?
Here at Clear Skies Capital, we know that you can't build anything, especially a business, without proper equipment. We want to help you expand, and we're prepared to lend you enough to make it grow. We understand that if you need equipment to get your production going, or you need the latest technology, you must have reliable avenues of obtaining funding fast. Equipment financing from Clear Skies Capital can be available as quickly as within one day of your application, provided that all the terms and conditions are met. You'll then be able to purchase those assets and fill your customers' orders quickly. Providing customers with this type of excellent service is what will help your venture expand, and we're here to partner with you to make sure that happens.
Customer needs and expectations are rising all the time, and it is so important for companies to invest in the latest equipment and tech. Customers expect, and even demand, better delivery times as well as better quality products. Trying to work with outdated or insufficient equipment will only hamper your reputation. We meet this need that companies have by financing the acquisition of machinery. This enables them to maximize their potential and grow by keeping their customers happy and gaining a reputation for excellent service and product quality.
At Clear Skies Capital we get it that sometimes a lucrative contract comes along that's too good to be missed, but that to fulfill it you may need to purchase extra equipment. We also understand that sometimes you just don't have the capital available to fund that purchase. We've got your back.
You may have an older, more established business and need to upgrade your machinery or technology. It might be to your advantage, in this case, to keep your working capital free and rather finance these upgrades. Buying new business equipment may be what you need to gain a tax benefit too. Don't think that you're alone if you finance your machinery rather than dig into your capital to do so. Among small businesses in America, for example, more than 80% of them use loans to finance the purchase of equipment.
What Type of Equipment Does Clear Skies Capital Finance?
Our financing solutions provide the means for you to procure machinery quickly whether you need a lathe, a milling machine, or heavy equipment financing. In general, we can help you with business vehicles, machinery needed specifically for production purposes, construction machineries such as bulldozers, industrial equipment, and office equipment including security devices. In short, we can finance almost any piece of equipment your business needs.
How Much Can I Access?
We offer access to between $5000 and $1,500,000 because we at Clear Skies Capital understand that to generate a lot of products you sometimes need to buy a lot of equipment. We customize our term lengths to suit you. We also offer various repayment options. We know that each enterprise has unique needs and that every individual business owner has goals for their business that provide incentive and motivation.

What Information Will I Need to Disclose?
At Clear Skies Capital, our customer service is remarkable, and we ensure that each of our clients has an enjoyable financing experience. Our offerings include fast loan and leasing solution approval, a simple documentation process, and accessible finance wherever you are in the country. Show us that your company has a good track record and a great credit rating. Tell us about your future orders so that we can see that your business is sustainable. You only need to have been trading for eight months or longer. You do need to be able to make monthly repayments on your loan, and you do need to have a 600+ credit score. It takes just a few easy steps for us to check exactly how much backing you qualify for. Inform us of your gross monthly sales and we'll take it from there. Don't worry- your information will be safe with us. We keep everything completely confidential.
What Process Do I Follow?
You'll find our qualification process straightforward and quick. We know that when you have a company to run you don't have time for loads of paperwork and red tape. You'll find out that our qualifications are surprisingly easy to meet compared with those of other lending establishments. Our online business application process is simple, and has three easy steps:
Fill in an online application
Electronically sign the contracts we'll send you
Receive your financing
We have over 10 years of experience in this game, and we will use that to help you find a solution to meet your needs. We are one of the most trusted financing providers in the industry, working closely with small business owners, partnering with them, and helping them to buy the business equipment they need to get the orders filled. Using our tailor-made equipment finance solutions, we allow you to structure repayments to fit in with your unique requirements and cash flow. Contact Clear Skies Capital today, and we'll help you get what your business needs.
Read more about Equipment Financing here:
Whether your construction company is large or small, Clear Skies [...]