Getting a business loan is a tough deal for most people. For whatever reason you may need it, be it for extra financing or for business stability, the one thing you have to do is convince lenders to give you the money. But how do you do that with bad credit? Even worse, how do begin doing that with no collateral to offer?
Starting a business or keeping it afloat is already hard, to begin with, never mind doing it with bad credit and no collateral. So, what do you do then? Do you give up? Of course not!
First off, there are things you need to understand before proceeding. What is collateral? Why do you even need it? Most importantly, can you get financial assistance or loans with nothing to offer the lenders?
What is collateral?
Collateral is one of the first things any self-respecting bank or lender looks for when processing loan applications. It is their assurance that they won't lose out on whatever deal is struck between the parties involved. Collaterals serve as the lender's security that a borrower won't flake out or default on the loan repayments.
Collaterals can come in many forms. It can be your personal property or business property. Assets that can be used as collateral are properties like cars, houses, lands. Even your business establishment can be used as collateral. Tread lightly though, because lenders will seize the collateral properties once you default on your loan for whatever reason.
If your business does not have assets to offer as collateral, your best bet would be to look for no-collateral small business loan with bad credit available. Fortunately for you, there are other ways to get the financing you need. There are still a number of things you'll need to understand, but rest assured that it is possible.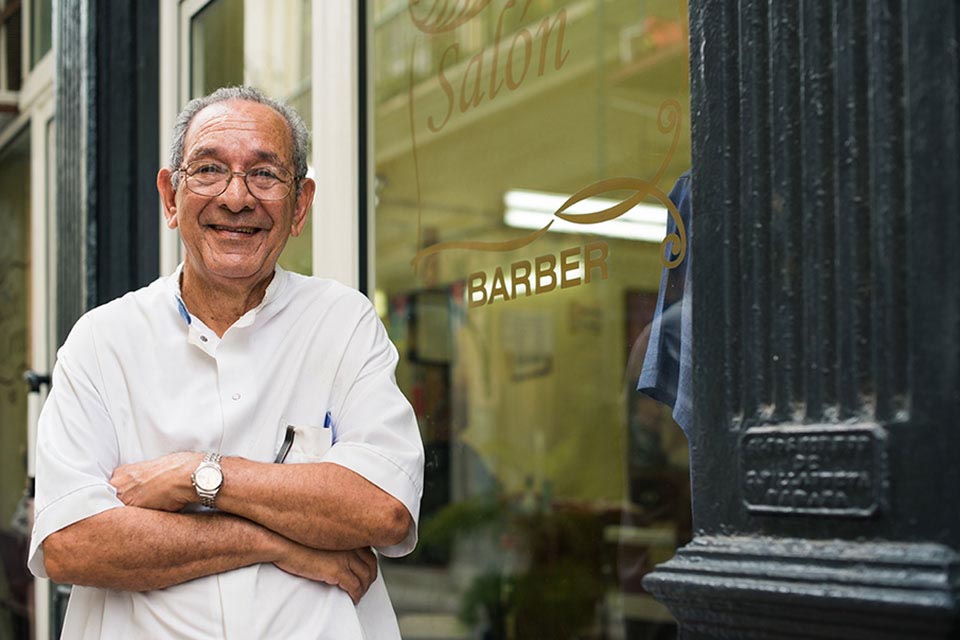 Step by step guide on getting a loan
Following are some steps to guide you for getting a loan with zero collateral:
Find no-collateral loans you are eligible for
Without collateral, you already have less leg to stand on compared to other borrowers. But that's fine since many lenders still offer no-collateral loans.
The first thing you need to do is find which lenders do so. The internet is your friend with this. Look up all the small business loans on offer, then find one that you are eligible for and one that suits your business. Don't pick the first thing you see, because you might just find one that will fit your needs better. Weigh your options properly before making a choice.
Small Business Administration Loans
There are multiple loans to choose from, the most common of which is the SBA loans. Especially geared towards small businesses, the small business administration (SBA) loans aim to help small businesses put together enough funding for their companies to set up. One of SBA's most popular loan program is the 7(a). it doesn't require collaterals for loans of $25,000, perfect for businesses that don't need a big budget.
Loans for disaster-struck businesses can also be taken. So long as these loans don't exceed the $25,000 limit, no collateral is required. This loan applies to any small business that is impacted by disasters, be it natural or economic. For example, in cases like a global pandemic that has required businesses to shut down, companies may apply for a disaster loan due to an economic crisis.
Even if your business needs a bigger loan, not having collateral won't be the only deciding factor for your loan approval. Lenders will consider multiple factors before deciding; simply applying won't hurt you at all.
Alternative Lenders
With the internet came more options for borrowing money. Online and alternative lenders can offer loans with no collateral required. Instead, they need proof of your capability to pay up. You can show proof through decent credit history, projected profit figures, etc. Here are a few alternative financing methods you can use without collaterals:
Equipment Financing. From its name, equipment financing is used to help a business purchase new or used equipment, with the expectation that it will help advance the company. Technically speaking, the business owner will not have to shell out personal collateral. Instead, the equipment purchased serves as the collateral for the loan. Failure to pay means seizure of the equipment purchased.
Invoice Financing. With invoice financing, you submit your outstanding invoices to the lender as proof of future income. Businesses typically use this when the company outpaces their customer's ability to pay upfront.
Merchant cash advance. A merchant cash advance is a good option for businesses that regularly use credit cards in their customer transaction. You can borrow the amount needed from the lender, and they will deduct a percentage of the repayment and interest from the credit card sales generated.
Term Loan. A term loan is a specific amount that a borrower must pay within a specified schedule.
Check your eligibility
Like previously mentioned, you will need to check if you are eligible for the loan you're applying for. If you are proven ineligible, then it doesn't matter if you think a specific loan suit you best.
Some factors you need to consider when vetting for your eligibility are: years of business operation, credit score, and projected revenue. If you're planning to apply for an SBA loan, make sure your company satisfies the qualification of a "small business".
Alternative lenders are usually more flexible in their requirements. Things like credit scores and operating years don't factor as much, especially if you have sufficient proof of your capability to pay your dues.
All this comes with a heavy responsibility on your shoulder. Make sure you stay on top of your business and finances; that is, be sure you have the funding to pay the loan. Failure to do so will inevitably damage your existing credit score, thus making it even more difficult to get another loan in the future.
Be ready for personal guarantees or UCC Lien
The lender only wants to protect themselves in case you skip on your payments. Without a collateral offer, they have less security in lending you money. To get around this issue, they might require a personal guarantee from you.
The meaning of a personal guarantee is quite literal. You, the business owner, give the lender your personal guarantee that you will pay the loan no matter what. This agreement opens up the possibility of them going after your personal assets, or even suing you, should you fail to uphold your end of the bargain.
Similarly, a UCC (Uniform Universal Code) lien protects the lender by allowing them to attach your other business assets to this loan. In case you fail to make your payments, the UCC lien gives the lender priority claim to your other business assets. So even though you don't have actual collateral in place, your other assets will be considered as the collateral in case of default payments.
Review the terms and conditions before signing
This may be cliché, but people really need to make a habit of reading the terms and conditions. Review all the paperwork before you agree to any deals; you never know when a loophole might present itself. Whether it's in your favor or the lender's is the question.
Make sure you understand the terms you are agreeing to, especially the interest rates and payment schedule. Know how long you'll be paying the loan off, and calculate whether or not the schedule and rates are attainable with your current business projections. Also take note of penalty fees that may come up (late fees, early payment fees, etc.). Getting penalized for early payment might seem ridiculous, but it does happen so be aware of it.
Contact Clear Skies Capital, Inc, and book an appointment with us for further proper knowledge regarding this today.