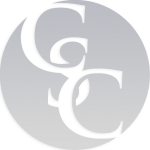 How Does a Business Line of Credit Work for a Small Business?
If you operate a business, you are undoubtedly aware that you sometimes require access to working capital to help your business achieve its full potential. However, even the most successful companies face late invoice payments, unexpected and unforeseen costs, and other short-term cash flow issues.
Having access to an additional line of credit can be the difference between being bankrupt and surviving difficult financial situations. When it comes to company financing, you have many options to explore. In addition, the banking industry offers a business line to small entrepreneurs.
Secured Business Line of Credit Is a Beneficial Asset
Business line allows you access to funding that you can draw from when you need it. Business lines of credit work slightly differently from traditional business loans. They are more flexible and permit you to borrow up to a specified amount.
The amounts are usually between $50 and $500,000. You then repay only the amount you have borrowed, including interest. Having a business line like this allows you to sail smoothly when there is an issue in your cash flow or you require more working capital. In addition, an unsecured business line of credit helps your business take advantage of one-off opportunities that come up.
In times of emergency, a line of credit can be a lifesaver. Traditional banking loans need a fixed number of repayments over a specified amount of time.
On the other hand, a revolving business line for your business works differently. It is open for an indefinite period, making it a longer-lasting solution. As a small business owner, this type of credit also offers greater flexibility in what you use it for and how you repay it.
There are four main kinds of revolving credit. All of them may either be secured by assets or not.
Short-term line of credit
Medium-term line of credit
Traditional bank loan
Business credit card
Advantages and Disadvantages of a Business Line of Credit
A business line of credit is very similar to credit cards; however, you get cash with the former. Here are the pros and cons to help you in making sound decisions.
PROS
Interest is only due to the money you have drawn.
One significant advantage of a business line is that you are not charged an interest fee on the unused portion of the capital, only the part that you utilize plus fees.
For example, if you have $60,000 and only spend $20,000, you will only be required to pay interest on the $20,000 you used. In contrast, you are charged interest on the entire lump sum with a term loan.
When it comes to costs, be sure you understand them from the beginning. For example, some lenders will impose a fee to keep your account active and penalties for "inactivity" and other expenses, so it is always good to fully understand and inquire about any prospective fees before you commit.
Funding is immediately accessible anytime you require it.
A good rapport with a lender can be beneficial in the long term. If you build a strong relationship with your lender via responsible credit use, you can quickly get support from them in the future if you need a credit increase or more funds for a project.
An excellent way to improve your credit score
Using your line of credit wisely and repaying on time can be an effective strategy to establish credit if your lender reports to the credit bureaus.
It can help you by improving your company's credit rating. A business line of credit will also be helpful in the future if you require an additional line of credit. Inquire with your lender if they report to credit agencies; not all do.
Lower interest rates
For some business expenses, a business line of credit from a big bank is generally preferable to a business credit card because a small business line often has a lower interest rate than a credit card.
A business line of credit works similarly to a credit card in that it has a revolving balance, but it has lower interest rates and no set payments.
Though it is vital to read the lender's terms and conditions before applying for this credit, most are flexible and enable you to pay off the entire sum when convenient for you; you won't have to worry about a prepayment charge.
CONS
Up to date documents may be required before each withdrawal.
While this is not always the case, the application for a line of credit can be challenging at times. It partly depends on where you apply. Applying for a company line of credit from a big bank, for example, is time-consuming.
You will be required to give the lender up-to-date accounting records and income reports, cash flow statements, tax returns, and your personal credit history and personal details.
Low credit scores pay higher rates of interest.
Even though business credit cards typically have higher interest fees than most business lines of credit, a business line of credit loan can result in an effective interest rate and lower credit limit if you have a bad credit score.
To account for such expenses, you can try to negotiate a low-interest rate. However, remember to be aware of them to avoid as many expenses as possible.
Debt can build-up
Debt accumulation is a significant problem to keep in mind. If at some time, you are unable to repay the funds you owed due to a drop in sales or any other reason, you may find yourself in debt with your lender.
It is simple to fall into a debt cycle, and it may be challenging to break free. If you can't make your full payment, it rolls over into your next payment period, but the interest is compounded on the new principal amount.
A single late payment might lead to higher and more significant obligations in the future. It can go on endlessly and is a condition you should avoid.
Before taking on any funds, be honest with yourself about how much debt you can pay and how you intend to repay it.
Who Qualifies for a Business Line of Credit?
Even more minor, less-established businesses can qualify for a short-term line of credit. We also offer medium-term business credit lines to companies with an established financial track record and a good credit rating.
We will calculate things like your maximum available funds and terms of repayment on an individual basis. We will then look at your credit rating, history and projected sales, for example.
To give you an idea, clients who have previously been approved for our small business loans have mostly had annual revenue of more than $180,000 and a credit rating of 630 or more. They have all been in business for more than a year.
Briefly, the line of credit requirements can be summed up as follows:
Yearly revenue over $180,000
Credit rating over 630
Trading for over a year
When making an application for your small business loans with bad credit, Clear Skies Capital will require specific documentation from you:
Valid driver's license
A voided business cheque for obtaining specific information
Bank statements for a specified number of months
Your business statements of profit and loss
Credit rating
Business and personal tax returns for the previous year
What are the requirements for obtaining a business line of credit?
To be accepted for a bank's business line of credit, you must first complete a comprehensive application process. The prospective lender will go through your accounting records, assets, and other monetary information when you apply.
The following are typical requirements for obtaining a new credit from a primary bank. This is not an exhaustive list, and different lenders' requirements may differ, but it will give you an overview of what you need to prepare.
Collaterals
You deposit collateral to secure a line of credit. It includes, but is not limited to, real estate equity, physical products, equipment, and accounts receivable.
Your company will be guaranteed funds with such collateral because it lowers the lender's risk.
A lender may instruct a small corporate owner to pledge all their assets to acquire a business line of credit.
Financial Statements
According to a recent poll, only 20% of new firms survive through their first year of operation. That is one of the reasons why most banks need complete financial statements and income tax returns for at least two years before considering your company for a line of credit.
Time in the Industry
Most lenders will need any commercial establishments to be in operation for a specific period before applying for a line of credit. Some lenders, such as banks, may only consider companies that have been in business for at least two years.
If a lender believes a startup has substantial collateral and personal credit, it may offer an exemption. However, time in business requirements may vary from lender to loan, so inquire.
Guarantee
Suppose your company is a subsidiary of a giant corporation. In that case, the lender may need the parent corporation to provide a guarantee for your company before you can get a business line of credit.
If you run a small commercial space on your own, you may be required to issue a personal guarantee.
Profitability
To be qualified for a line of credit, your company must generate cash. You will undoubtedly be requested to submit proof of income and business health when you apply.
When there is insufficient income or profit to satisfy the lender, the company may be able to provide collateral in the event of default.
How can Businesses use a Business Line of Credit?
It is a reality that every business will face an emergency at some stage. It is challenging to prepare for the unexpected when it hits your business. Just one emergency, like a fire, can cause a significant setback. In these situations, it is vital to have a flexible business financing option available.
Clear Skies Capital has helped many small business owners to obtain that finance in the form of a small business line of credit. We have helped many small businesses safely through emergencies.
We also help small, still growing companies take advantage of opportunities as they arise to expand. A small credit works almost the same as a personal credit card. Clear Skies Capital will, if you are approved, give you access to a set amount of funding.
Then, you may withdraw from it as and when you require. Interest and payments only become due once you start using that finance. After that, you only pay for what you use. Once you've repaid what you have used, you may draw out more capital as you need it.
At Clear Skies Capital, we offer different kinds of lines of credit. First, we differentiate between short and medium terms. Of course, small business loans don't have set term lengths. Provided that we at Clear Skies believe that you are a reliable borrower, you can withdraw and pay back the funds indefinitely.
However, the loose labels help us compare short term loans and short-term lines of credit. The difference is mainly in the minimum qualifications needed, the maximum size of the loans and the rates of interest charged.
Traditionally, banks provide the most extended lines of credit, but they do have stricter requirements, such as an excellent credit score. Online financing institutions like Clear Skies Capital provide medium-and short-term funding, often with no credit check and without personal
guarantee.
How Can Business Line of Credit Benefit Your Business?
Every business needs financing to operate, but there isn't always working capital available. For example, you could be waiting for your client to pay their invoice or require an expensive new piece of equipment.
Situations like this can have a significant impact on your financing, cash flow, and your company's stability.
However, if you have a line of credit in place, you can face these obstacles with certainty, knowing you have access to the funds you will need.
Businesses frequently utilize their company line of credit as a financing tool to help them expand and achieve more in less time.
The main advantage of this type of credit is that it is renewable. So you can, in your own time, extend finance, pay it back and carry it on again for a longer period as it is needed. This flexibility makes a small business line of credit so valuable for the owners of small companies.
These are the following situations you can use your line of credit
Fund day to day operational expenses
Fund expansion
Secure gaps in your cash flow
Provide emergency relief
Take advantage of unique opportunities as they arise
Financing fund payroll in quiet seasons
Pay for seasonal expenses
Make larger equipment purchases
Overall, businesses utilize their business line of credit to manage their cash flow when faced with challenges such as paying payroll during slow seasons, staff shortages, or surviving a brief drop in sales.
A company line of credit may help you deal with financing liquidity or cash flow issues that many business owners experience.
Because you will get access to cash when you need them the most, a business line of credit can help you manage your business with less worry. A revolving loan should be straightforward, mainly if you use a business credit card.
Difference Between Business Line of Credit and Business Credit Cards
You may be thinking that a credit card is also a form of a revolving loan, so why not just use one? Firstly, you need to be aware that unsecured credit cards charge higher rates of interest. They also ask for additional fees if you make a cash advance or balance transfer.
Another big difference is that business credit cards need to be paid off monthly, whereas business lines of credit usually do not. Finally, there are different types of lines of credit.
One type is secured business line, where they are backed by security such as stock, accounts receivable or property. Another variety is unsecured and is supported only by your agreement. As an example, Clear Skies Capital, a top financing partner, agrees to give you access to $50,000 for your business, and you can use $20,000 of it for expansion.
There is still $30,000 available, but you keep it for future use. Once you have paid back the $20,000 plus interest that you have spent, the total amount will again be available to you. You will not need to apply again. It saves a lot of time and effort, two things that a business owner cannot afford to waste.
There are, in certain circumstances, small business loans that do not revolve. It is commonly known as unsecured business lines. In other words, they don't automatically renew when you have paid the loan plus interest back.
If you have been a reliable customer, your lender will allow you to reapply and probably reopen the credit line. Find Out if You Qualify in Three Easy Steps (1-2-3).
At Clear Skies Capital, we don't believe that getting a small business line of credit should be complex or take up too much of your valuable time. We have come up with an easy way for you to access a small loan. You can apply from anywhere in just a few minutes. But, first, use our online form to fill in your basic business details.
Link your cash flow data online. We will let you know how much funding you may access once we've reviewed your business performance. It is usually done within 24 hours. Begin spending your money! Use what you need now and get the rest later when you require more funding to grow your business.
Why Wait? Call Today.
Are you tired of traditional institutions saying "No" to you?
At Clear Skies Capital, we are in the business of saying "Yes" because we want to see small businesses grow and succeed. We understand the financial management challenges that small businesses face and have the skills and the funds to help you solve them. So why wait? Contact Clear Skies Capital Today at 1-800-230-9822 and talk to one of our experts on how we can make funds available to you.
Read more about Small Business Loans here:
Attention all women entrepreneurs! Are you ready to unlock your [...]