As a small business, it may be extremely difficult to access fast business funding if you have a bad credit rating. You won't have much luck if you go to most banks. Thankfully, there is a way to get bad credit business loans for your small business. Clear Skies Capital can provide you with a merchant cash advance. It may not be the cheapest form of business financing, but it is the easiest to get approval for if you have bad credit.
What exactly is a merchant cash advance?
Merchant cash advances are a special kind of funding for small businesses that are technically not loans. How it works is that your business sells us a part of your future revenue. In effect, you're selling future-dated receivables at discount to Clear Skies Capital. These advances do not utilize interest rates but use what is known as a factor rate instead.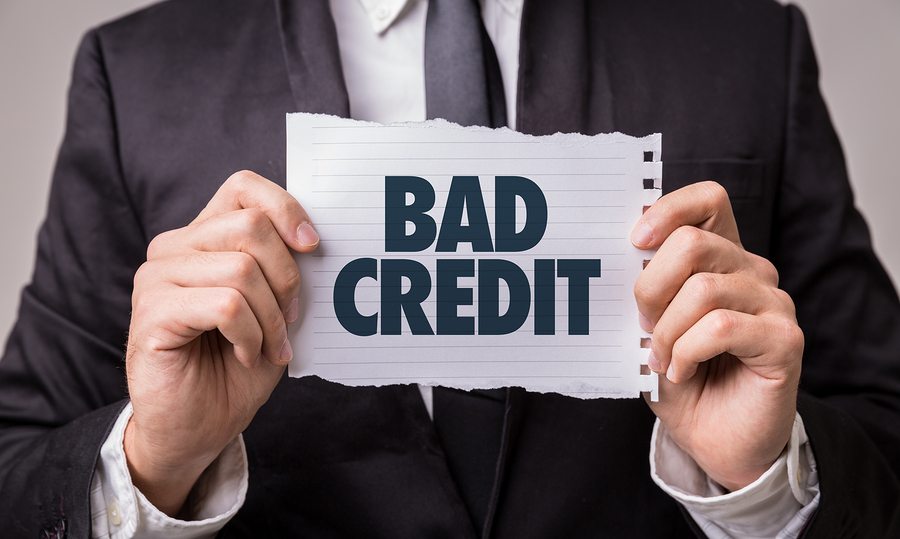 What is meant by "bad credit"?
Your credit score is a means of rating your history of repaying your debts. If a small business owner has defaulted on debt repayments in the past, they will end up with what is known as a "bad credit rating" or "bad credit score". A score of less than 629 is considered poor for a small business owner to have. If you request a loan from a bank or other traditional lender you will probably be rejected. Having a poor credit rating makes it virtually impossible to obtain conventional small business funding. That's where alternative lenders such as Clear Skies Capital come in. We are prepared to provide credit to small business owners who have had issues with repaying their debts before. However, because we're taking a bigger risk, we will charge a little more. Also, this type of financing needs to be repaid faster than normal financing because we don't want to be exposed to risks for extended lengths of time.
I have a bad credit rating. What are my options?
Your best option is to apply for a merchant cash advance through Clear Skies Capital. You'd simply be selling some future business receivables to us at a discounted rate. This type of financing is particularly helpful if you need cash very quickly as we'll normally get the bad credit business loans to you within a day or two. They are useful for businesses that can't find the financial and business paperwork that banks require.
What are the pros of a bad credit merchant cash advance?
One of the positive points of this type of merchant cash advance bad credit is the fact that a business owner with bad credit can obtain funding in the first place. Were you to rely on a bank for the finance, it probably wouldn't be available to you. Another advantage is that very few documents are required. You'll just need to fill in our online application and upload some bank statements. Both approval and funding are extremely quick. If you're approved, you'll have the money in your account within a matter of days.
Are there any disadvantages?
The main disadvantage of a merchant cash advance is that it can be fairly expensive.
What can cash advances be used for?
Traditional lenders put many restrictions on how their funding may be used. Cash advance companies rarely specify what the finance must be used for. Provided its business use, our funding may be used for pretty many any expenses you may have. That said, this type of funding is normally used for smaller purchases and expenses. You wouldn't be able to use it for a property purchase, for example. That said, we allow you a great deal of flexibility for short-term business expenses.
For instance:
Payment of salaries
Tiding you over in an emergency
Upgrading your software
Expanding into a new market
Purchasing stock
Paying accounts such as vehicle hire expenses
Settling taxes
Hiring more staff
If you feel that a merchant cash advance can help your small business, but you have a bad credit rating, don't hesitate to contact our team of experts today.